Our Homes Come With...
Our Sales Prices Include:

Hard Money Points & Interest
All Purchase Closing Costs
Post-sale tax bump estimates
Realistic interest rate estimate
Taxes Paid Forward 1 Full Year
$700 of Homeowner Insurance
Tax prorations For Current Year
1 Pre-sale Appraisal
1 Pre-refi Appraisal
Discounts For Cash Buyers


Click here for more details

Your Success Partners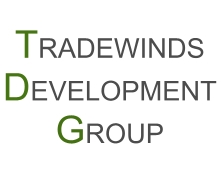 Why Detroit?
Once you know the real Detroit the question will be why not?
Detroit. What image comes to mind when you hear the word Detroit? Is it this? How about this? Or this? When you think of the types of homes and neighborhoods you would invest in in Detroit is it this? How about this? Or this? No matter where you're from there is little doubt you have heard the whole story or been exposed to the REAL DETROIT. The main-stream media loves to say bad things about all of our major cities and Detroit, being the 11th largest in the US is no exception.
Like any large city Detroit has its problem areas. What you might not be familiar with are its multi-million dollar neighborhoods, private golf courses, clubs and everything in between...and what's in between is where the money is made.
Experienced real estate investors have always flocked to Detroit for its solid middle-class hard working neighborhoods with solid brick homes block after block after block. In most other markets you're forced into more rural frame homes that fall into a lower tier of neighborhood. But not in Detroit.
Real estate authors, speakers and guru's like Dr. Albert Lowry...he and his wife just bought 5 homes in the city and actively recommend others to buy in the city. Robert Kiyosakis head trainer (he trains all of the other trainers) at Rich Dad Education actively buys and talks about Detroit as one of the best places to invest in his seminars. A Chief Operating Officer for a fortune 100 company who purchases many homes from us calls Detroit his "Bread & Butter Market". He buys in other cities and may win or may lose but all of his long term hold properties are located in the city because of the quality of home, neighborhoods and the stability of the rental base.
Detroit is going through a major rebirth and revitalization. There are billions of dollars being poured into the city each year. From our new riverfront River Walk project to the recently completed renovations of the Renascence Center, Detroit's most recognizable building. From the complete gutting and renovations of the famous Book Cadillac hotel to celebrity Chef Michael Symon opening up Roast, 2 new terminals at Detroit International Airport, Quicken Loans (worlds largest online mortgage company) moving its headquarters to the city and the recent investments in tech town. Billions invested each and every year.
One of the best ways to stay current on all the latest job news and development news about the city of Detroit is with Model D Media. It is a rich information source and provides balance to the other more limited coverage.
Once you have a more holistic view of Detroit you can start to take a look at what our individual homes and neighborhoods offer. After looking at the REAL DETROIT, our opportunities, success stories and everything we include in our homes and sales prices the choice will be clear.
Our mid-western customer service oriented nature, absolute professionalism and our true interest in YOUR success is a rare find. At the very least you owe it to yourself and your real estate investment future to contact us, let us answer your questions so you can make an educated decision on your next real estate investment.
TAKE ACTION NOW. Contact us to get started or to get answers to your questions. We can be reached by phone at 248-601-1187. Email us at realestate@tradewindsgroup.com.