Our Homes Come With...
Our Sales Prices Include:

Hard Money Points & Interest
All Purchase Closing Costs
Post-sale tax bump estimates
Realistic interest rate estimate
Taxes Paid Forward 1 Full Year
$700 of Homeowner Insurance
Tax prorations For Current Year
1 Pre-sale Appraisal
1 Pre-refi Appraisal
Discounts For Cash Buyers


Click here for more details

Your Success Partners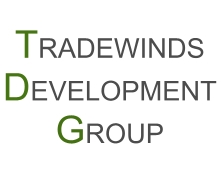 Turnkey Real Estate Investment Opportunities
If you're looking for high quality TURNKEY investment rental properties that come with massive equity on day one, generate positive monthly cash flow and are renovated to extremely high standards you have come to the right place.
Since 2000 we have been dedicated to helping the novice and expert real estate investor add incredible assets to their portfolio with as little time, effort and out of pocket money as possible with our inclusive turnkey process.
If you have read books or attended seminars about leveraging other people's money to buy your own real estate investments but have never known HOW to do it - our entire team is here to help and support you.
"Turnkey" is not just another catch phrase for us. You can leverage our success team as your own...hard money lenders, mortgage bankers, licensed and insured crews, property managers and everything needed for success.
When you learn why Detroit is the ideal location for your next real estate investment you will make Detroit your priority. After you invest in one house from our team you will keep coming back for more.
From our rent guarantee to our home warranties. From our free tenant placement and professional property management to our photo and video tours you will be hard pressed to find any other company in any market that can compete with our overall turnkey package.
Many are shocked to learn that our sales prices include hard money points and interest, estimates for taxes, insurance, appraisals, post-sale tax bumps and realistic interest rates. While others try to hide the true cost of the investment we want our clients to make and informed and educated decision.
You don't have to take our word for it. Your welcome to call as many of our references as you like. Here is just some of what recent clients have had to say:
- "I just wanted to say thank you for restoring our faith in purchasing out-of-state real estate. It has been such a positive experience."

- "You and your team are AWESOME!!! THANKS for your help and walking me through the process when I had fears come up."

- "Thanks for your incredible support. I know we are in a recession, but I have yet to experience much anxiety about my home. And you have been a major reason for that. I sincerely thank you."
We are often asked "What is the best way to get involved in real estate investment?" The answer is simple - GET INVOLVED. Right now, today, take some action - look over the site then give us a call or drop us an email and we will be happy to answer all your questions and help you get started in real estate investment today!