Your Success Partners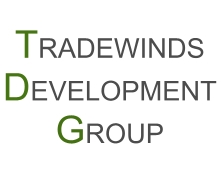 What's In It For Me?
There are a lot of things we do to help minimize the inherent risks in real estate investing that other companies would never dream of doing like rent guarantees and home warranties.
In addition we do the exact opposite of most companies when it comes to our sales price. Most companies strip out things like taxes, insurance, appraisals, closing costs etc...to make their sales price as low as possible. We prefer to include an estimate of every cost we can think of to help you evaluate our deals on the TRUE cost of ownership.
If your comparing our opportunity with others be sure you're sure you are comparing apples to apples or in this case house to house.
Rent Guarantee - One year home warranty - Massive equity one day one - Positive monthly cash flow - Free tenant placement - One year of free property management - You work directly with the owner - Complete photo & video tour - Support & satisfaction - What's included in the sales price?
Rent Guarantee: Our rent guarantee is unmatched in the industry. We guarantee that your home will be rented by the time your first refinance mortgage payment is due or we will pay your mortgages until your home is rented. A lot of people ask how can we do this? Won't this drive us out of business? The short answer is no. The long answer is before we had the rent guarantee we would spend a lot of time talking to other investors about how strong the Detroit rental market is and has been for decades. We would talk about the thousands of renters always looking for good quality homes in the right areas and that our average rental time is 4 weeks...sometimes shorter sometimes longer. Then it dawned on us, why not cut a 30 minute conversation down to 10 seconds. The Detroit rental market is so strong and stable we guarantee your home will be rented before your first refi mortgage payment is due or we will pay your mortgage payments until you home is rented. Done/Period/End of that conversation. Now we spend more time explaining why and how we can do this but that is a great conversation to have. TOP



One year home warranty: A lot of investors, especially those located out-of-state have well founded fears about the condition of the mechanicals and inner workings of their home like the electrical, plumbing and heating systems as well as the hot water heater. Kind of like our rent guarantee we can tell you how great a job we do for you and take photos and videos. We can even tell you how we will be here for purchase support like you can't imaging...and while we will tell you all of that and it is true....we back our words up with a One year home warranty. We have partnered with one of the countries premiere home warranty companies Land America to offer each of our clients peace of mind. Be sure to check out their website for more information about their home warranty product. TOP



Massive equity on day one: Our process allows you to purchase a home with $0 down, use other people's money to buy the house and then refinance the home into a traditional mortgage at 75% LTV and in some cases lower. This allows for massive equity on day one, in most cases $20,000 and up! Massive equity allows provides two key factors for most investors: Equity (and potential profit) acceleration and deprecation protection. Equity (and potential profit) acceleration occurs as the value of your home rises, which over time it always does. Imagine your home is worth $100,000 and you have a mortgage for 75% or $75,000...remember, our process allows you to have $25,000 in equity on-day-one. Ten years from now lets say your home is worth $125,000. The home value appreciated 25% but your equity position increased by 67%. Deprecation protection helps protect you from a falling market. Using the same example lets say in ten years your home is worth $80,000, the market dropped by 20%. If you purchased your home for $100,000 you would be upside down in your mortgage (as an aside as long as your cash flow positive you still bought a GREAT investment). However because you have 25% equity on-day-one you are protected from a 25% drop in mortgage values. Last but not least lets assume in ten years the market is stable...your home is still worth $100,000. The great news is you still have a $25,000 equity position in a stable market! TOP



Positive monthly cash flow: Going out to your mailbox or looking at your bank account online is always better when you have checks arriving or deposits being made. All of our homes can produce positive monthly cash flow and this is just one of the many key factors to successful real estate investment. TOP



Free tenant placement: Don't you hate it when you see a good deal, take advantage of it and then get nicked and dimed to death? We sure do. Thats why we include things in our sales price that others wouldn't dream of...including free tenant placement. Our team of professional property managers will advertise your property in the local papers, online and on our very own premiere rental site BestDetroitRentals.com, handle all the incoming calls, set up and complete the showings and find you a tenant that you approve of. One we have your approval we will handle all the paperwork, the move-in and the first month rent and security deposits. TOP



One year of FREE property management: Continuing our efforts to have an all inclusive sales price and provide outstanding post sale customer service we provide one year of free property management by our professional property manager partners. Their expertise will save local investors unnecessary trips out to the house and will make Detroit see not so far away for our out-of-state clients. In addition we have worked out an extremely low flat fee for any additional years you might desire property management. TOP



You work directly with the owner and never a project manager or an assistant: Ever work with someone who provides GREAT customer service, answered your calls and emails promptly and always took the time to make sure your questions were answered so you could explain it to someone else? If you haven't, your not alone, if you have don't you hate it when after you agree to buy that person goes away and your handed over to a project manager, assistant or worse yet handed a bunch of names and numbers to contact. When you call and talk to us, the owners of the company, not only will we provide you with great customer service, answer your calls and emails promptly and always take the time to make sure your questions are answered - we will never hand you off to an assistant or project manager. Bottom line is we provide absolute professionalism and a true interest in YOUR real estate investment success. TOP



Complete photo & video tour: For local and out-of-state investors it is imperative, in our opinion to have a record of what your home looks like when you bought it and after any major repairs have been completed. For out-of-state investors this becomes more important as you may never actually see your home. Do not settle for a photo cropped in tight on the front of the house, the back and one or two of the interior. We take 40-60 photos of each and every home before and after rehab. We take pictures up, down and across the street so you can see what the block looks like. We take a high definition video camera to most of our homes and do a video tour walk through as well as stand in the middle of the street and do a 360° pan so you can see EVERYTHING. We use a wide angle lens on both still and video so you have the best possible view. We only buy what we consider to be the best homes on the best blocks and we provide the best renovation results possible....we have nothing to hide and are proud to show off our work and your investment! TOP



Support & Satisfaction: When evaluating investments in one city versus another, many times the opportunities may start to blur. We are able to quickly clear things up with our after sale support. We value relationships; which is why we include so many freebies in our sales, make ourselves available to resolve issues, and follow through with results. It's clear that Detroit can bring you more equity and cash, but we also provide free property management, tenant placement, and the best renovation results available. What we bring that may be less clear up front is the talent to make Detroit seem not so far away. We provide complete photo and video logs of your investment, absolute professionalism, and a true interest in YOUR success.

How do we know this is true? Customer feedback. We have instance after instance of clients that speak about our willingness to listen and solve problems. It makes us proud of our work when we hear clients tell of their investments in both Detroit and other cities, and identify that they will only choose Detroit in the future, largely because of the partnership mentality that we bring.

Let us bring Detroit's WIN-WIN investments to your portfolio. TOP
The real sales price VS playing games with the sales price. Having looked at hundreds of opportunities across the country we can tell you that very few people are honest about the true cost of the real estate investment or cash flow. The leave out the post-sale tax bump and insurance and use a ridiculously low interest rate to make the cash flow look stellar. They leave out the tax and insurance escrows (impounds), hard money points and interest (the real cost of using other people's money), purchase side closing costs, appraisals and on and on and on.
When your comparing our opportunities with others be sure you're clear on the TRUE cost & cash flow projections to avoid being suckered in by low prices and high cash flow numbers that will only change in the end.
All our our opportunities sales prices include estimates for:
Hard money points & interest - Post-sale tax bum estimate - Realistic interest rate estimates - All purchase closing costs - Taxes paid forward 1 full year (escrow/impound account) - $700 of Homeowners insurance - Tax proration's for current year - One pre-sale appraisal - One pre-refinance appraisal - Discounts for cash buyers - Other items included with each property
TAKE ACTION NOW. Contact us to get started or to get answers to your questions. We can be reached by phone at 248-601-1187. Email us at realestate@tradewindsgroup.com.