Our Homes Come With...
Our Sales Prices Include:

Hard Money Points & Interest
All Purchase Closing Costs
Post-sale tax bump estimates
Realistic interest rate estimate
Taxes Paid Forward 1 Full Year
$700 of Homeowner Insurance
Tax prorations For Current Year
1 Pre-sale Appraisal
1 Pre-refi Appraisal
Discounts For Cash Buyers


Click here for more details

Your Success Partners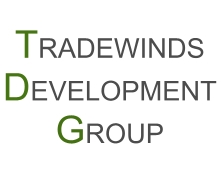 References
The good news is you don't have to take our word for it. While some are happy with the before and after videos in our success stories section you may prefer to talk to some of our recent clients or other team members. Just ask and we can provide names, numbers and email addresses so you can ask them how their experience really was.
There is a reason the vast majority of our clients purchase more then one home or refer other buyers or both!
Here are a few recent quotes we have received via email:
- "I just wanted to say thank you for restoring our faith in purchasing out-of-state real estate. It has been such a positive experience."
- "You and your team are AWESOME!!! THANKS for your help and walking me through the process when I had fears come up."
- "Thanks for your incredible support. I know we are in a recession, but I have yet to experience much anxiety about my home. And you have been a major reason for that. I sincerely thank you."
- "I just saw the video for Lakepointe and it looks fabulous. The tie work in the kitchen is exceptional but the master bedroom is what I like best. The skylights are a fantastic addition to a fantastic room. I'm. Jealous (the client wrote after he pass on this house for himself and referred a friend who bought it)."
- "I don't know what we would do without you...probably never have bought out-of-state real estate! Your team and the support everyone provides is more then you promised which is really hard to believe."
- "After the seemingly hundreds of questions you have answered for me I don't think I have anymore. You told me you like to answer questions and that is clear to us now. Can't wait to buy another home from you soon!"
- "I can't believe we just bought our first investment property after years of thinking about it. We would have NEVER done it without you. you answered all of our questions and made the whole thing so simple and easy, I really can't believe it went as smooth as you said it would."
TAKE ACTION NOW. Contact us to get started or to get answers to your questions. We can be reached by phone at 248-601-1187. Email us at realestate@tradewindsgroup.com.