Our Homes Come With...
Our Sales Prices Include:

Hard Money Points & Interest
All Purchase Closing Costs
Post-sale tax bump estimates
Realistic interest rate estimate
Taxes Paid Forward 1 Full Year
$700 of Homeowner Insurance
Tax prorations For Current Year
1 Pre-sale Appraisal
1 Pre-refi Appraisal
Discounts For Cash Buyers


Click here for more details

Your Success Partners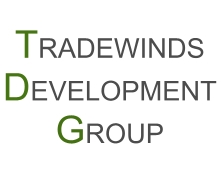 The Process
Turnkey. A lot of companies use that phrase but what does it really mean?. To us, turnkey means helping our clients add their first or an additional positive cash flow asset to their portfolio with as little time, work and out of pocket expense as possible while at the same time receiving exceptional customer service and support from the entire team. Our process meets and exceeds most investors expectations.
The short version of our process: You pick a house and let us do all the work...it can be that easy and efficient. We:
Yes, that sounds like we do it all, but you do have an important role. First and foremost you HAVE TO TAKE ACTION. Even if your not sure or have questions, the only way to move past the indecision stage is to pick up the phone and call us or send us an email. Even if you decide not to purchase a home we are happy to chat with you and answer any and all your questions.

Once you decide to move forward you have to be able to qualify for the loan (unless your a cash buyer). That means you need to be employed, have good credit and of course be ready to add your first or an additional positive cash flow asset to your portfolio.

TAKE ACTION NOW. Contact us to get started or to get answers to your questions. We can be reached by phone at 248-601-1187. Email us at realestate@tradewindsgroup.com.